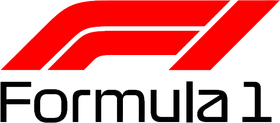 The
FIA Formula One World Championship
, otherwise known simply as
Formula One
,
Formula 1
or abbreviated as
F1
, is an International racing Championship sanctioned by the
Fédération Internationale de l'Automobile
. First staged in 1950 across seven races or "Grand Prix", the Formula One World Championship has grown to be the biggest motorsports series in the world, with an international audience and infrastructure.
Formula One and FIA Formula 2 Championship are, unsurprisingly, very intertwined, with F2 acting as the premier feeder series to F1 while benefiting from being on the F1 schedule. However, while F2 is heavily restricted by the FIA in terms of cars and engines, F1 features multiple manufacturers, constructors and engine suppliers, all with the goal of building and racing the fastest cars in the world.
Links to GP2/F2
The GP2/Formula 2 series has intentionally been allowed to influence Formula One since its creation, with the majority of F1 drivers competing in the upcoming 2018 season having spent time in the junior category. However, there have been links beyond that of future drivers, with sponsors, teams and suppliers shared between the two series in both past and present.
Drivers
Note: Only drivers who have completed in a round of the Formula One World Championship are listed here.
Bold indicates a GP2/Formula 2 Champion.
Personnel
Manufacturers
Although manufacturer involvement in terms of construction is forbidden, there is a significant amount of cross-over between GP2/F2 and Formula One in terms of suppliers. The two prime examples of this are the two Italian firms Dallara and Pirelli, the former a chassis designer and constructor, and the latter a tyre supplier.
Venues
GP2/Formula Two serves as one of the main support series for Formula One throughout the latter's European tour, as well as choice rounds around the world. As such the entire GP2/F2 calendar is dictated by the F1 calendar, although the series frequently holds a single race away from F1 each season.
See Also
References
Images and Videos:
References:
Community content is available under
CC-BY-SA
unless otherwise noted.